Susan at Teachin' H.A. (high ability), shared the Liebster Award with me!
The Liebster Award is an award given to new bloggers to help encourage and promote them in the bloggy world. Just what I am in need of! As you can see I am so new to the blogging world that my posts haven't even reached the double digits yet! I couldn't thank Susan enough at . . .
www.teachinha.blobspot.com
So, after checking out Susan's blog and what this Liebster Award is all about, I am ready to get started!
Here are the rules:
1. Link back to the blog that nominated me. (Yay! Successfully done!)
2. Answer the questions posted for me by my nominator.
3. Share 11 random facts about myself.
4. Create 11 questions for my nominees.
5. Nominate 5-11 blogs with fewer than 200 followers.
6. Contact my nominees to let them know that I nominated them.
#2. Here are Susan's ?'s for me . . .
1. What inspired you to begin blogging? Blogging is something that I've always wanted to try. I am constantly challenging myself to learn new things and LOVE LOVE LOVE technology. I just wish I had more time to play and learn!! I love reaching out to other teachers and collaborate on ideas and ways to continue to improve my teaching environment so my students can be successful!
2. What are 3 of your favorite strategies you use in your classroom? For behavior management, I love to use "if you can hear me, put your finger on your nose . . . if you can hear me, put your right hand in the air . . ." or anything else you can think of! It allows the kiddos who are still catching up to catch onto what you are doing in getting their attention. Since I teach Kinders, for voice/print tracking, it's fun to draw a happy face on their index finger to keep their focus and attention on the text and saying the words. It's silly, but it WORKS! Another strategy I use often is making use of downtime or transitional time and practicing those rote memory tasks such as counting from 1-100! Any ANY time we have available is being used to practice something . . . singing color word songs, speaking our ABCs, counting by tens . . . anything we can think of we do!
3. What are you most interested in learning about High Ability education? With my upcoming Kinders, I will have a few who are H.A.! What are some simple things aside from the academics that I can do to continue to keep them challenged and not get "bored".
4. They say it is a good idea to make positive phone calls home to parents. What are some things you like to call home about? I love to share when a student has done something nice for another student. I love to show the parents that compassionate side of them! It's always easy to celebrate the academic success, but the social and empathetic side is always heartwarming!
5. I am going to have my very 1st student teacher in the fall. What are 3 tips I should give her about teaching? Or what are 3 tips for me about having a student teacher? 3 tips to give . . . 1. Don't feel you have to reinvent the wheel! The best teacher ideas are always borrowed! Use those resources . . . TPT, blog sites, etc. 2. Don't be afraid to ask questions! Even the most silliest question!! There are a lot of student teacher's out there who are seemingly intimidated to ask questions . . . ASK AWAY! 3. Learn how to lesson plan! WHAT is your purpose for teaching this lesson. How does what you are doing promote student growth and learning, or is it just a really good lesson that you thought was cute . . . how does it tie into the CCSS. 3 tips to share with a student teacher . . . 1. Offer anything and everything! Share, share, SHARE! 2. Discuss behavior management tips and trick and what to do with those difficult students. 3. Go over those buzz words with your student teacher that will help them have a successful interview as they move on in their teaching careers! Why are they doing what they are doing . . . are they teaching to the WHOLE CHILD, are they using Formative Assessments, what type of ongoing assessments are they going to use to drive their instruction.
6. What blogs to you follow religiously?
http://seusstastic.blogspot.com/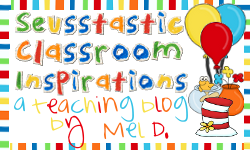 http://thequirkyappleclassroom114.blogspot.com/

http://larremoreteachertips.blogspot.com/
http://www.kindergartenworks.com/
7. What is the one classroom item you could not teach without? Hands down my document camera . . . if I had a Smartboard, I'd say that! But since we are a technology poor school, at least I have a document camera and not an overhead projector!
8. What is your favorite non-school related book? The Hunger Games! Can't wait for the next movie too!
9. If you could live anywhere, where would you live? Why? I would love to live on some small tropical island somewhere . . . Give me a sandy beach and sun any day!
10. What is your go to recipe when answering the dreaded question "What's for dinner?" Lasagna!
11. How do you spend your summer breaks? With my WoNDerFuL kiddos!! Love spending the first week of Summer Break with them, then I am ready to send them back to school! LOL!!
#3. Share 11 random facts about myself.
Ok . . . here goes . . .
1. I've had many a name change! Next time, I'll stick to Frodo and have that be that!
2. This will be the start of my 17th year teaching, but because of the move to Washington State, it only shows up as 15.something though I have taught every year I have been here, it hasn't been full years!
3. I've had way too many pets in my lifetime and really, don't want any more! I love my dog, but hate cleaning my floors!
4. I used to be a ballerina! Though I love tap, ballet was my passion. When I retire from teaching I'd love to open a dance studio.
5. I love Gerber (or gerbera) daisies . . . specifically orange.
6. I drink some type of caffeine all day long!
7. My side job is a Jewel Kade stylist! I am a horrible sales person though! I have only had one party in the year I've signed on . . . mostly I buy as gifts and for myself!! Visit my website at
www.julianneschoder.jewelkade.com
!
8. I would love to go to Europe someday.
9. I secretly wish I was a better soccer player so I can keep up with my boys!
10. I love love love my job! School is my happy place!
#4. Create 11 questions for my nominees . . .
1. What would you do if you couldn't teach?
2. What is your "go to" plan for behavior management?
3. What is your favorite subject/lesson to teach and why?
4. What is your favorite web-site to use in the classroom?
5. Do you sing in the classroom and if so, what is your favorite song to sing?
6. Who inspired you to become a teacher or who inspired you to be a better teacher?
7. What are your favorite blogs to find inspirational ideas from?
8. What is your go to resource book for teaching and why?
9. What do you do to unwind after a long school day?
10. What has been your most inspirational teaching moment thus far?
11. What is your preferred or favorite method of parent/teacher communication and why?
#5. Nominate 5-11 blogs with fewer than 200 followers.
http://thequirkyappleclassroom114.blogspot.com/

http://cindysweeneysclass.blogspot.com/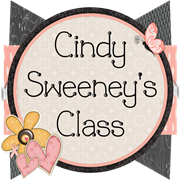 and the rest is not so easy for me as I am still new to the blogging world myself! Still working on a few more!!
6. Contact my nominees to let them know that I nominated them. Here's to hoping I've done that part right and that my nominees have time to participate as well! :)
Goodnight blogging world!!